CDS DS achieves Planet Mark Business Certification
1 minutes reading time
CDS Defence & Security is proud to announce that we've achieved the Planet Mark Year 1 Business Certification. This is an incredible achievement which has involved our entire business. It follows a pledge we made to become carbon neutral by 2050 and half emissions by 2030.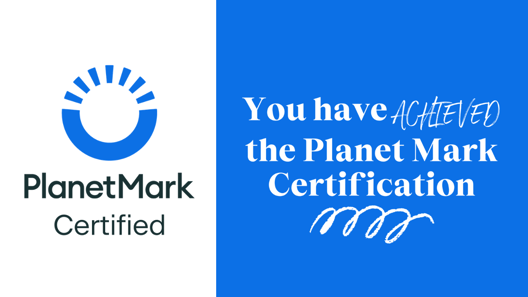 The Planet Mark Business Certification is an internationally recognised sustainability certification for business acknowledging continuous progress, encouraging action and building an empowered community of like-minded individuals.
In order to achieve this certification, we benchmarked our current carbon emissions which involved collecting data from nine sites across the wider Bailie group and included things like energy, water, waste, business travel, fleet travel, employee commuting.
This is our first step towards reducing our carbon footprint and achieving net zero, and as a company, we are excited to see what improvements we can make over the next 12 months. All our staff have contributed to our achievement in becoming Planet Mark certified and will continue to play an important role in our sustainability commitment.
CDS DS parent company, the Bailie Group, was recognised by the United Nations Race to Zero initiative, named a climate leader and invited to 10 Downing Street to meet Prime Minister Boris Johnson and Business and Energy Secretary Kwasi Kwarteng, as part of a select group of small and micro companies from across the UK.
Our CEO Fergus Bailie said: "As an organisation, our purpose is to invest in people and ideas that make a positive difference. As such – and because the climate crisis is now recognised as the most fundamental challenge of this decade – sustainability is at the heart of what we do and how we do it."