People power in action as staff vote to support SSAFA
1 minutes reading time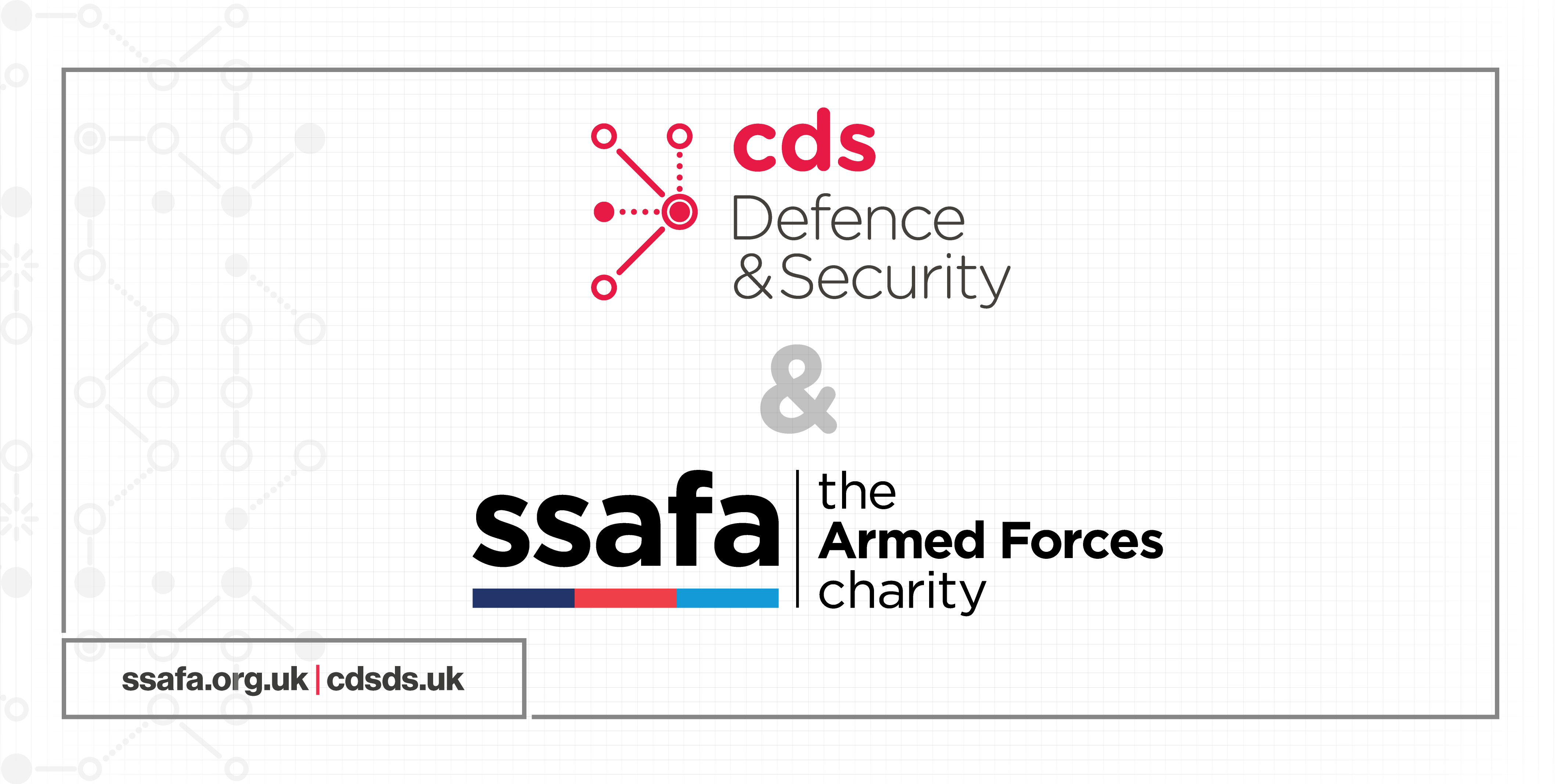 Employees at CDS Defence & Security (CDS DS), a consultancy specialising in engineering, training and learning development, and cyber security & information assurance within the sector, voted to support SSAFA, the Armed Forces charity with fundraising activities for the next three years.
Employees of CDS DS, which has offices in Cheltenham, Redditch and Bristol, have set a target of raising £20,000 for SSAFA through a range of activities, with the company pledging to match-fund pound for pound taking it up to £40,000.
Jessica Sanders, Corporate Partnership Officer of SSAFA, said that she was delighted to have CDS DS as a corporate partner, adding: "This pledge of commitment from CDS DS is very generous, and demonstrates the range of businesses lining up to support SSAFA.
"From large multinationals to smaller enterprises, and from engineering firms to those in the vanguard of defence and training, and from military to civilian, they all have one thing in common: they recognise the tremendous impact their donations will make in the lives of SSAFA's beneficiaries."
CDS DS Managing Director, Richard Bradley added: "The defence sector is obviously hugely important for us, and so we're all really pleased to be supporting SSAFA, the UK's oldest tri-service charity, as it carries on its amazing work for serving personnel, veterans and their families as it's done for nearly 140 years.
"CDS DS has set quite a target for itself, but our great teams in Cheltenham, Redditch and Bristol love a challenge, and I just know we'll rise to it."
For more information, including on how to become a Corporate Partner, contact SSAFA here.
For further information please contact enquiries@cdsds.uk.